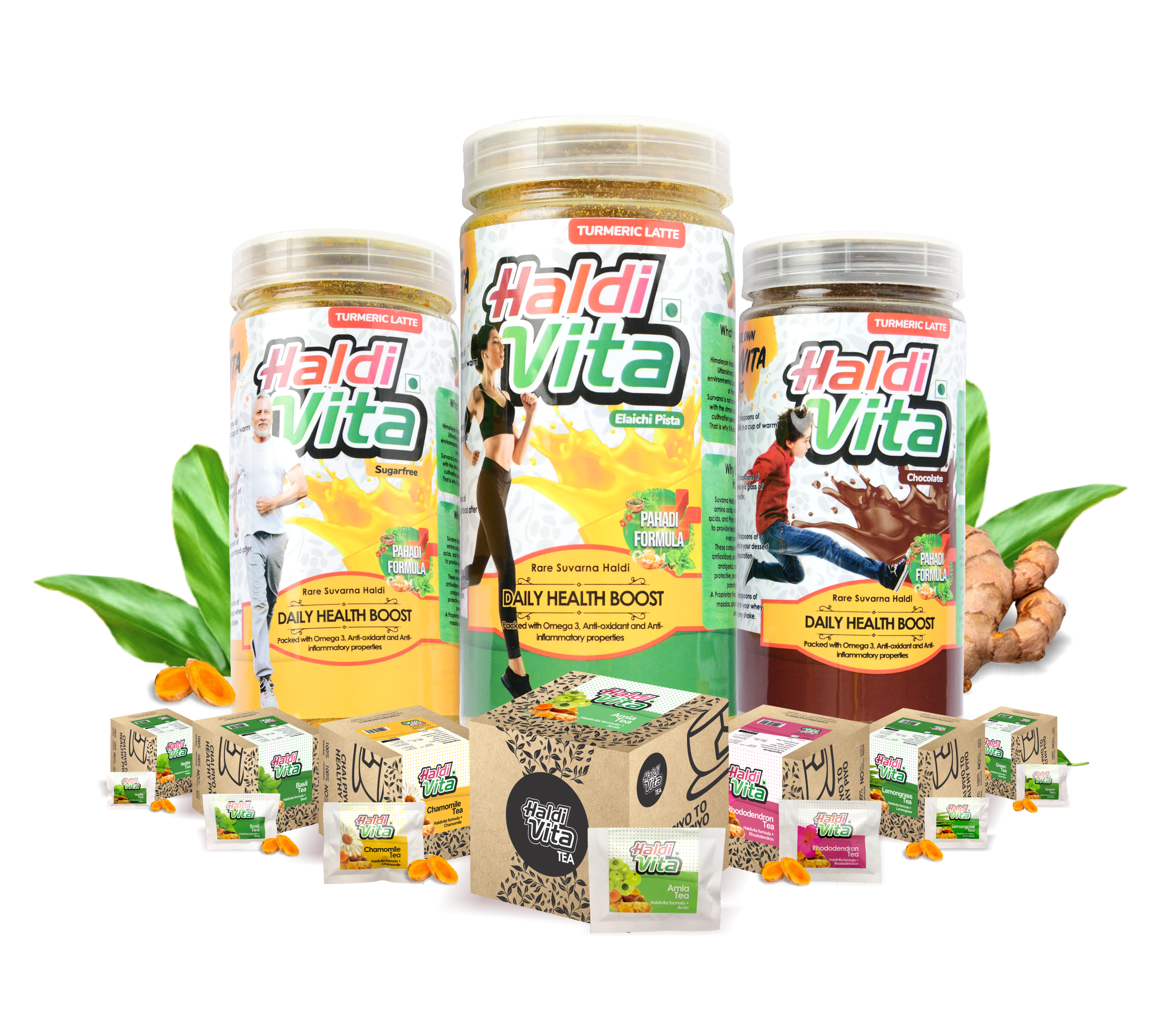 Haldivita is part of Farmorigin Agroscience, a company focused on research and creation of healthy Turmeric based products. A start up founded by Sameer Gupta and Ankit Khanduri and assisted by a diverse group of friends and family, who came together with a vision to bring non-chemical farm produce for our customers.
We are headquartered in Delhi with our research and manufacturing facility based at the foothills of Himalayas, in the beautiful city of Dehradun. Our products are centered around Turmeric and we source this directly from the farmers from the higher regions of Badrinath in Chamoli district. This ensures fresh and unadulterated supply, assists in increased the income of marginal farmers who have small land holdings.
It all began in 2018 on a chance visit to Badrinath and then to Mana, the last village on India's border. That is the time we got to know about Suvarna (Pahadi) haldi. It not only tasted delicious, full of flavor but there was something more to it. We got the samples and sent it to test only to realize that the commercial turmeric was between 1-3% curcumin and this was anywhere between 7-8.5%. Did you know that our haldi takes 15-18 months to grow and needs macro environment as compared to 6 months cycle of commercial turmeric?
As we move on, we are developing more organic product variants that help in building immunity and bringing the time tested Ayurveda recipes. All or bringing significant benefits of turmeric and curcumin to masses and making sure that the farmers get the right returns for the produce.
Turmeric has been used in India for thousands of years as a spice and medicinal herb
Turmeric has compounds called curcuminoids, the most important of which is Curcumin. Curcumin is the main active ingredient in turmeric.
The secret formula of Haldivita is blend of rare herbs that increases the bio-availability of curcumin in body