WE ARE BLESSED, the passion of HALDIVITA team has lead us to social connectedness with the Farmers. A strong emotion of belonging has brought us close to the tribe of food growers.
HALDIVITA stepped out of the dark comfort zone and exerted and became a bearer of this light. In difficult times, we did not quit believing, we did not quit growing.
If you are happy cursing the darkness, then do not light a candle.
Close to Lansdowne, a town and a hill station situated on the Kotdwar – Pauri road at a height of 1,780 m in Uttarakhand, India, there a is a small place Haldukhal. With the support of the local MLA Mahant Dileep Singh Rawat ji we have started an initiative to assist the farmers in their crop production. This is similar to the project we started in Chamoli two years back. Our small initiative has revolutionized the lives of 80+ farmers there.
On 30th November 2020, in a very well attended event, nearly 100+ farmers collected to seek the support to grow High quality Pahadi turmeric. Haldivita has commenced a village-based small scale grassroots level organization working for development of Rural farming communities. We have called upon all those benevolent minds that can accord in all possible manners with their expertise and resources for the mission of ours.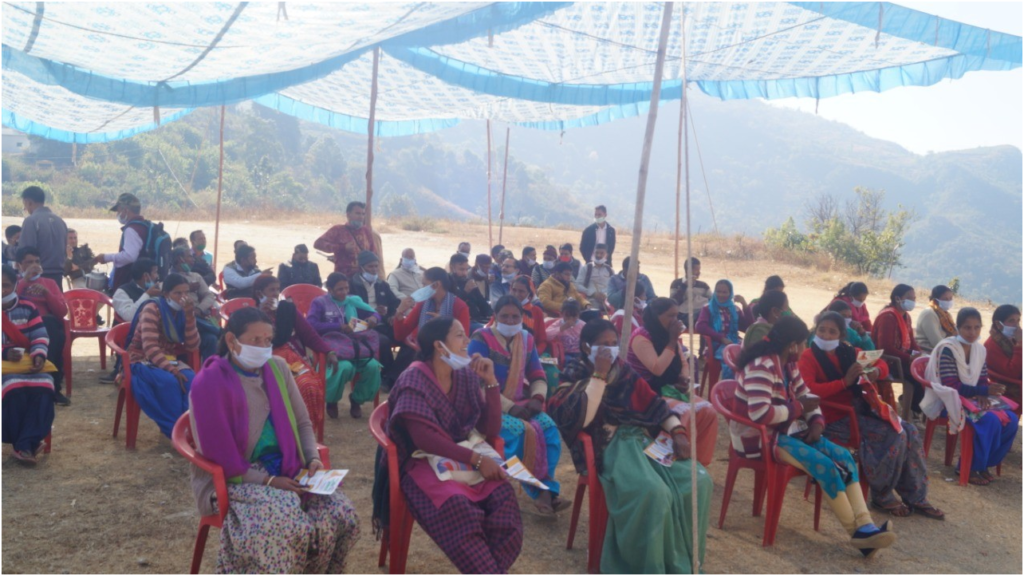 Haldivita is stepping in the gap to #EmpowerFarmers with required inputs, providing farmers with right seeds and ensuring best agronomy practices. We at Haldivita strongly believe that Farmers are on the front lines of ClimateChange and #EcologicalChange and empowering them would make a tremendous difference.We do understand that farmers need to be coached extensively in modern techniques like mulching, drip irrigation, water optimization, crop-to-land matching, and making available GM seeds which can raise outputs dramatically. Farmers also need knowledge, information, and market access for more profitable crops like spices, herbs, vegetables & fruits and such. Improving the lot of farmers can have a huge multiplier effect. Their farmlands have reduced to just a little over a hectare per household. The soil is depleted of its nutrients by overusing chemicals, and also wrong products. The farmer seeks the less expensive versions of agrochemical substances, which are also of low quality. The issues are numerous. Farmers know even little that they are over tilling the land, destroying its cover, and hurting its natural ecosystem. When shorn of its cover, the eroded land expels into the atmosphere carbon and other green house gases that it had contained within it for centuries, causing climate change.
We wish to work aggressively to make a lasting impact towards the betterment of the rural farming – Ankit Khanduri